---
FREE Intro Course
Dr. Markinson has made his intro overview course free for a limited time. You can enroll in it for free below.
Available Courses
Special Offers!
You can buy all of Dr. Markinson's courses for only $399 (regular price is $555)! We also provide a special introduction course.
---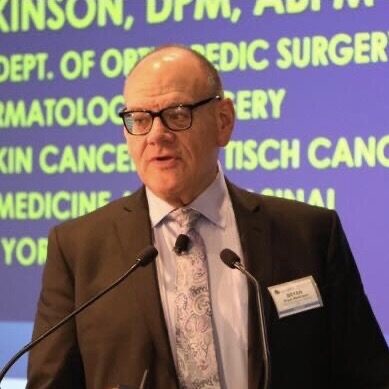 Dr. Markinson is a 1981 graduate of the New York College of Podiatric Medicine. He completed a Podiatric surgical residency at the New York College of Podiatric Medicine and affiliated hospitals in 1982, after which he trained as a Fellow in Podiatric Medicine at the same institution, ending in June 1983. That program focused on dermatologic, rheumatologic, and diabetic foot disorders. He then received an academic appointment at his alma mater, where he currently is an adjunct Professor in the Department of Podiatric Medicine. He started a private practice in Brooklyn, New York, in 1984. He was Board Certified by the American Board of Podiatric Orthopedics and Primary Podiatric Medicine in 1989, and voluntarily completed the re-certification process in 2003.