Below is a helpful article to learn more about the new affiliate feature within the MediNail site. 
Getting Registered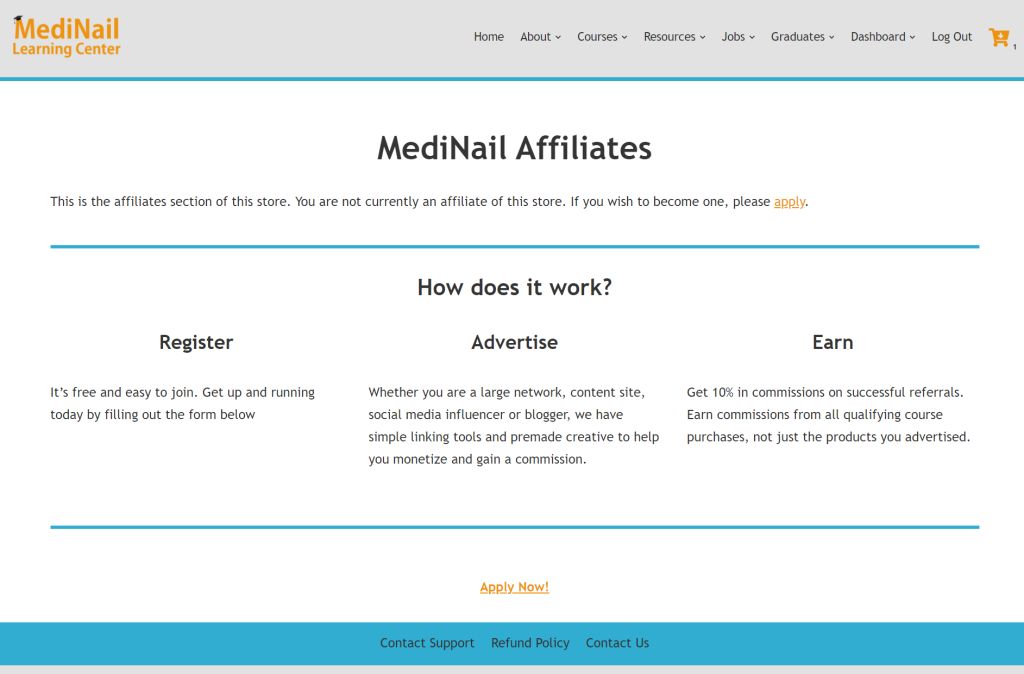 If you haven't already, sign up to join our affilate program. It's free to sign up and you can start earning commission on sales you refer to MediNail.
Register to Become a MediNail Affiliate – Medinail
Get Your Referral Link
Once you have registered, head over to the Affiliate Dashboard.. The place you want to check out is the "Creatives" tab where referral links are generated. We've created some premade content and embed images that they can put on their website to trigger their affiliate tracking code. We've also provided an easy link over to a fantastic offer you can give your audience, the first three modules of the M-ANT for FREE.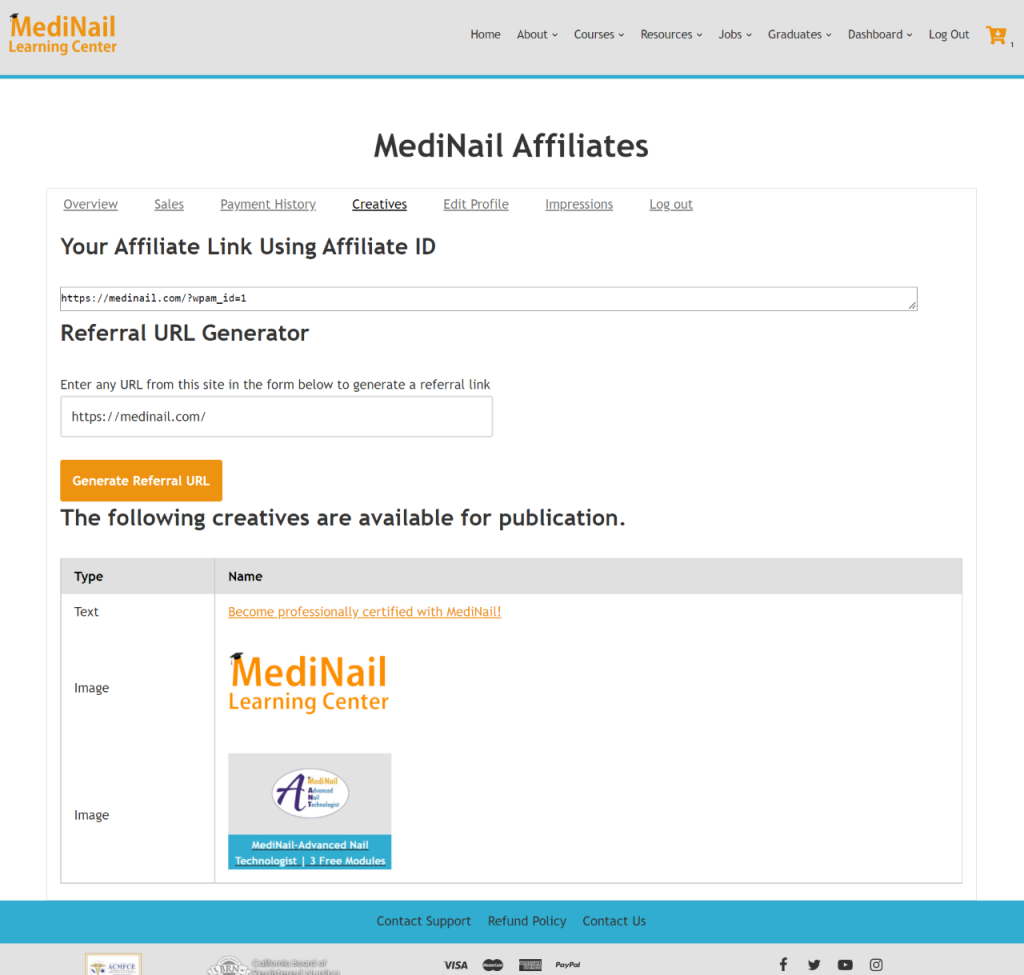 Disclose Affiliate Links
One factor that may make or break your affiliate marketing efforts is the trust between you and your audience—and disclosing affiliate links is the first step toward building trust. If you fail to announce that you'll get paid to promote a product and they find out elsewhere, your credibility will take a hit. Once customers have reason to doubt your integrity, it gets hard to convince them to do business with you.
The Federal Trade Commission (FTC) also mandates affiliate marketers to put a disclosure. You'll also need to add a disclaimer like;"As a MediNail Affiliate, I earn from qualifying purchases."
The FTC forbids using the hashtags #affiliate or #affiliatelink on Twitter because they are not explicit enough. Using #ad is a great alternative. Instagram's native affiliate tool adds the "Eligible for Commission" tag automatically. Sponsored posts also include a "Paid Partnership" notice.
If you plan on writing your own disclaimer, keep it clear and concise. Make sure that it's on all content pages too.
Leverage on Multichannel Strategy
A multichannel strategy outperforms any outcomes via a single platform. Your website, blog, and email lists are all "owned" platforms. Social media channels such as Instagram, YouTube, and Pinterest are examples of "rented" platforms. To be really successful, make sure you use all your platforms.