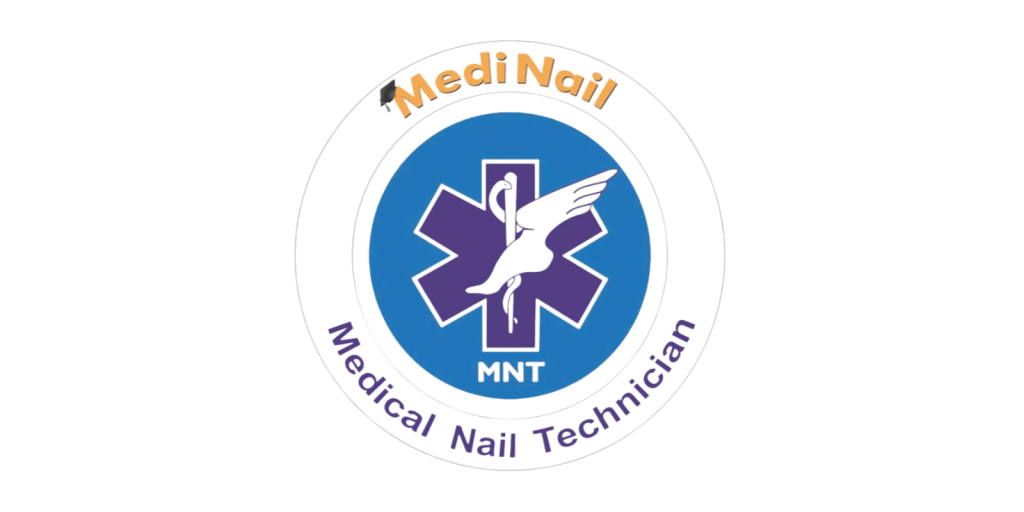 Medical Nail Technician Program
Please note that the MNT must be taken in sequence after the M-ANT has been completed.
Do you want MORE from your career?
More challenge?
More knowledge?
More Respect?
The Medical Nail Technician™ certification can give you that "MORE." You can step up to an interesting and different level in your career, one not previously available to nail technicians.
Medical Nail Technician Program
Working in a podiatry office is a change of pace, a new opportunity, and an experience that expands the nail technician's overall career possibilities in the industry he or she loves. However, many nail technicians who intend to stay in the salon setting take the MNT Program to advance their knowledge and to gain higher respect from their clients and podiatrists.
You will discover that podiatrists need Medical Nail Technicians™ in their offices. They appreciate this trained MNT's skills while their patients appreciate their comfort care and services. Other technicians do not want to work in a physician's office but want the knowledge this level of information provides concerning their clients and the respect it provides in marketing for referrals from podiatrists and physicians.
Who is the MNT™?
The Certified Medical Nail Technician™ (CMNT) is a state licensed nail technician or cosmetologist that has completed the Advanced Nail Technician Certification and then ten more modules of additional Medical Nail Technician training, the relevant exams and an Internship to prepare to work for a Podiatrist or other physicians.
The CMNT performs safe cosmetic pedicures on patients in a licensed salon room in the practice and assists the physician in his/her podiatry practice. The podiatrist markets the nail technician's cosmetic services to the practice patients and the public.
After completing the online MNT Program and passing the exams, the technician experiences a five day/40 hour Internship under the direction of a Podiatrist or other physician to learn the practical skills needed for working in a medical office. If needed, Medinail Learning Center aids the technician in in finding a Podiatrist who will provide this training.
Bundle Available
The Medical Nail Technician Program is available individually by enrolling below. Payment plans are available only through Paypal. We also provide a bundle of the M-ANT and the MNT by clicking here!
Medical Nail Technician Program