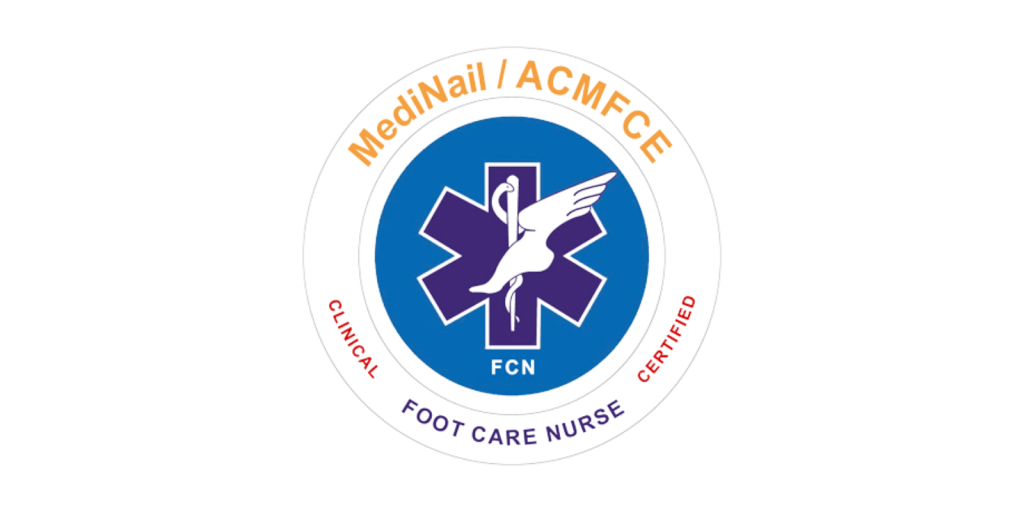 Foot Care Nurse (FCN) + Virtual Internship Program Bundle
Foot Care Nurses are a valuable and necessary medical support for the podiatrist in a podiatry office. With this training RNs have an opportunity to learn important clinical skills that will bring them to a higher level of clinical expertise in performing routine foot care in the podiatric setting.
The MediNail foot care nursing (FCN) program is a 12-module online course involving theoretical instruction, paired with the Virtual Internship Program it is a comprehensive pathway to earning your certification.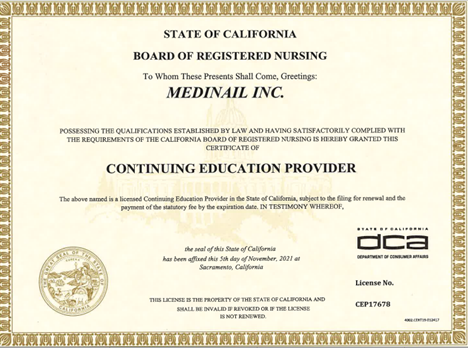 The following topics will be addressed regarding foot health:
Purpose of foot & nail care including changes due to chronic disease and aging
Infection control including autoclave standards & guidelines with information on using the newest advanced disinfection & antiseptic agent, Hypochlorous Acid (HOCL)
Foot care terminology
Podiatry instruments and their safe and appropriate use
The Anatomy and physiology of the lower leg, foot and nail
Foot and nail conditions including definition, cause, prevention and treatment.
High-risk foot conditions and appropriate assessments including the disease processes of diabetes, peripheral neuropathy, circulatory issues like chronic venous insufficiency and critical limb ischemia, ulcer formations and more
Documentation including obtaining consent and a pertinent medical history.
Appropriate retention and storage of medical files
Biomechanics of the lower leg and foot with clinical implications
Introduction to the foot care interdisciplinary team and their areas of specialty
Padding techniques
Footwear and Compression therapy
COVID 19 protection and proper ventilation by Aerovex, electric file dust extraction systems,
Radiographic techniques for the FCN
Skin care for Chemotherapy patients
Discussion of current evidenced-based technologies: Onyfix & PodoExpert
At the completion of this course, the nurses will be able to obtain consent and pertinent medical history. They will be able to perform a physical assessment of the lower limbs and feet, a risk assessment of the lower limbs and feet, and do sensory testing for peripheral neuropathy of the feet. They will be able to identify educational deficits and provide patient-specific knowledge related to foot care. The nurses will be able to demonstrate the safe use of foot care tools (nippers, splitters, scissors, curette, blacks file, diamond deb file, monofilament, and rotary instrument) in order to provide safe, appropriate foot care. The nurses will also be able to explain the current evidence-based technologies in order to provide safe and effective foot care.
The MediNail Online FCN training is available 24/7 for your convenience or work schedule and is the most complete online FCN course in the US. Graduates of the FCN Course are certified by MediNail and the American College of Medical Foot Care & Esthetics (www.ACMFCE.org). This provider is approved by the California Board of Registered Nursing, Provider # ____, for 20 Contact hours.
**PLEASE NOTE THIS IS A NURSING COURSE AND A CERTIFICATE OF COMPLETION WILL ONLY BE ISSUED WITH PROOF OF COMPLETION OF THE COURSE AND PROOF OF A CURRENT NURSING LICENSE.**
*All sales are final upon completion of purchase