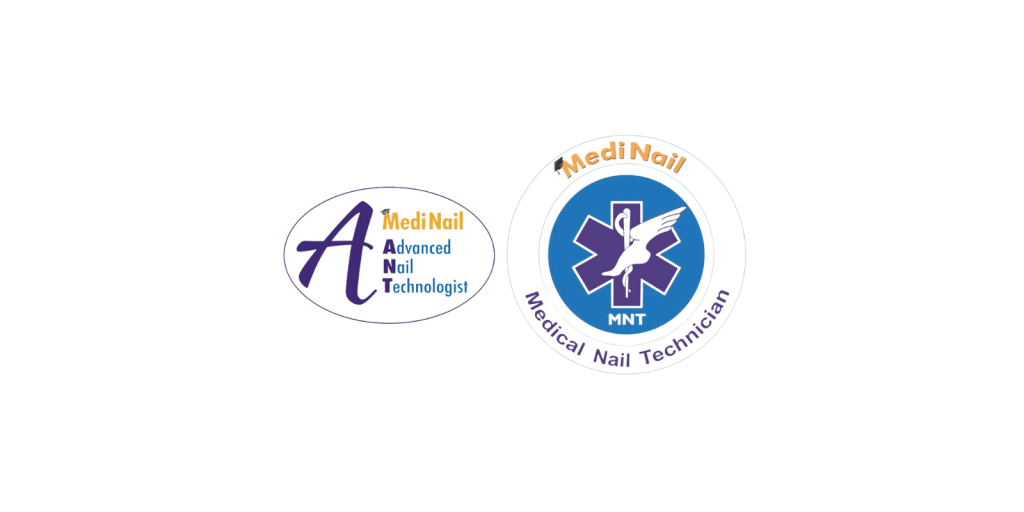 M-ANT + MNT Bundle
The bundled course includes enrollment in the Medical Nail Technician certification course as well.
A Certified MediNail-Advanced Nail Technologist™ (M-ANT) is a state licensed nail technician or other licensed professional who has completed advanced training in working aseptically with clients for their ultimate protection from the transfer of infection. The M-ANT course was originally and specially developed for salon-based nail technicians preparing them to work with and attract new groups of clients who require a special touch, and to acquire client referrals from physicians and podiatrists. The M-ANT is now additionally designed for introductory training of some medical professionals. The M-ANT certification requires the completion of 15 Modules of online-only information and an online exam before the Certificate is awarded.
The M-ANT Program educates the nail professional in the following:
Physician Directed and Medically Proven Preventive Aseptic Techniques
Autoclave Sterilization of Metal Implements
Documentation and Proper Spore Testing of Autoclaves
Protocols to become a Nationally Rated Safe Salon or Medical Spa
Foot Health Evaluation Knowledge and Exam
Recognition (not diagnosis) of Foot Conditions
Advanced Dermatology of the Feet
Emerging and Evolving Microbes
Marketing Materials for Building Special Referral Relationships with Podiatrists /Physicians
Marketing Techniques and Materials for Salons/Spas to Attract New Groups of Clients
Precautions in Pedicures on Diabetics and other chronically ill or At Risk Clients (ARC) by a practicing podiatrist
Updates and Ongoing Future Development of Advanced Protocols with Dr. Robert Spalding
Reasons to become certified by the MediNail Advanced Nail Technologist (M-ANT) online training program:
M-ANT is the only online program in the US that is physician owned, created and directed.
M-ANT is the only online program allows you to transition in the future to the medically approved Medical Nail Technician Training (MNT) and the Certified Clinical Podiatric Medical Assistant (CCPMA) courses
M-ANT is the only advanced nail training leading to national CCPMA certification with the American College of Medical Foot Care and Esthetics (www.acmfce.org)
M-ANT is the only online program that gives you free access to the nationwide information found in Dr Spalding's nationally acclaimed books, Death By Pedicure and The Science of Pedicures
M-ANT gives you direct access to consulting with a practicing podiatrist who is consulted nationally on multiple salon lawsuits for your protection
M-ANT gives you direct access to a podiatrist for consults on lower extremity infections that may come into your salon
M-ANT is the only course with direct access to a nationally and internationally celebrated host of Nail Talk Radio (NTR) and working medical nail technician, Athena Elliott, MNT, CCPMA who will instruct you how to expand your marketing techniques and salon skill sets.