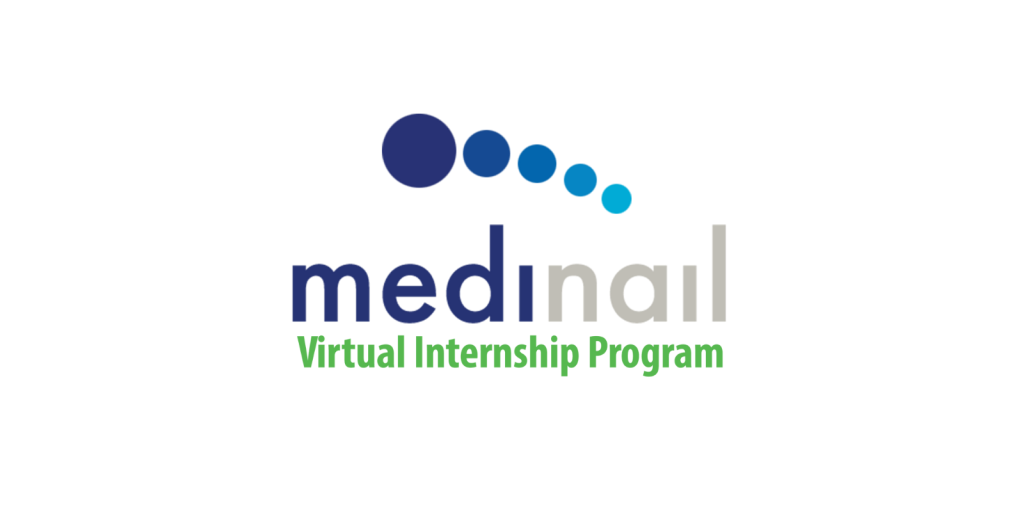 The MediNail Virtual Internship Program (VIP) is the answer to all the MNTs and CCPMAs and FCNs who need a week internship with a podiatrist to complete their certification. This does not substitute for hands on training with a local podiatrist to develop referral relationship but offers exposure to those topics required for completing your MNT, CCPMA or FCN certifications so that you may move forward with seeking employment opportunities with a podiatrist or other medical facility.
The exclusive MediNail VIP program is HIPAA compliant and approved through the American College of Medical Foot Care and Esthetics (www.ACMFCE.org) and available for those MediNail MNTs, CCPMA or FCNs who have not been able to obtain local internships with podiatrists in your area due to COVID 19, financial hardships to travel or take time off work.
The cost of the virtual 5-day internship course is only $299. If you factor the cost of taking a week off work, travel, food, and lodging you are saving nearly $2000 dollars. You will be exposed to the same patient base and information as if you were present for a weeklong internship rotation in Dr. Spalding's office with focused observational exposure to patient contact highlighting the most important routine foot care topics.
You will see the newest equipment with the newest techniques to fight COVID 19 and observe numerous types of foot care procedures with best practices for safely delivering routine foot care and virtually participating with Dr. Spalding's specialized medical expertise in other categories of foot care.
The MediNail VIP training again is another first for MediNails as the first and original educational company to have brought advanced online routine foot care training to Nail Technicians (M-ANTs & MNTs, Clinically Certified Podiatric Medical Assistants (CCPMAs) and now, Foot Care Nurses (FCNs).
I know you will find this VIP program highly informative and look forward to your feedback as the VIP program goes forward so we can add more content upon request to satisfy your level of future expectations. This program should exceed your belief that a virtual program can meet your education in routine foot care training.
Virtual Internship Program